Musica Religiosa Radio 4 - Verheug u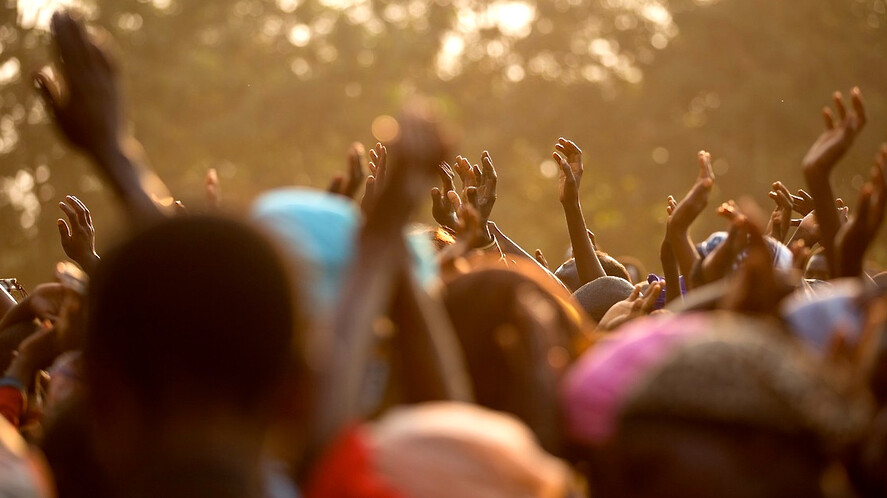 van het intochtslied uit Jesaja 66, "Laat allen die Jeruzalem liefhebben zich met haar verheugen en juichen" de inhoudelijke context voor de vieringen op zondag Laetare, zoals in het Laetatus sum van Orazio Benevoli, uitgevoerd door het Concert Spirituel.
Speellijst 09.02 - 10.00 uur
Georg Friedrich Händel

Concerto a due cori nr.1, HWV.332 in Bes gr.t. - deel I, "Ouverture" + deel II, "Allegro ma non troppo"

Tafelmusik - Jeanne Lamon

Sony SK 63073

3.43


Jan Pieterszoon Sweelinck

Psalm 122, "Incontinent que j'eus ouï"

Gesualdo Consort Amsterdam - Harry van der Kamp

Glossa GES 922402-nl

2.50


Franz Schubert

Duitse dansen voor strijkkwartet (5), D.90 - nr.3 in D gr.t.

Parnassus Ensemble of London

Meridian CDE 84273

2.00


Heinrich Schutz

Psalmen Davids, boek I, op.2 (SWV.22-47); psalm SWV.26, "Ich freue mich des, das mir geredt ist"

Cantus Colln & Concerto Palatino - Konrad Junghänel

Harmonia Mundi HMC 901652.53

4.10

John Stainer

God so loved the world

Durham The Chapel Choir of University College - David Jackson

Lammas LAMM193D

3.36


Orazio Benevoli

Laetatus sum

Concert Spirituel - Herve Niquet
Glossa GCDSA 921623

5.42


Johann Sebastian Bach

Cantate BWV.196,"Der Herr denket ans uns"

Yumiko Kurisu [sopraan] & Koki Katano [tenor] & Peter Kooij [bas]
Bach Collegium Japan - Masaaki Suzuki

Bis CD-751

11.08
Gabriel Fauré

Requiem, op.48; Agnus Dei

London Symphony Orchestra Chamber Ensemble & Tenebrae - Nigel Short

LSO0728

6.17


Heinrich Ignaz Franz Biber

Vesperae longiores ac breviores; Laetatus sum

Cantus Colnn & Concerto Palatino - Konrad Junghänel

Accent ACC 24286

4.50


Walter Parratt

Psalm 122 "I was glad when they said unto me"

Koor van Westminster Abbey & Andrew Lumsden [orgel] - Martin Neary

Erato 4820582

2.34


Wolfgang Amadeus Mozart

Symfonie nr.32, KV.318 in G gr.t. - compleet

Academy of St. Martin-in-the-Fields - Neville Marriner

PHILIPS 4129 952

8.46