OG3NE - Lights and shadows
Concert van hoop: live vanuit een leeg Rotterdam Ahoy presenteert Bert van Leeuwen het tweede Concert van hoop. Samen met het Oranje Fonds wil de EO door muziek en verhalen opnieuw hoop geven. Tijdens het Concert van hoop zijn er optredens van Guus Meeuwis, Diggy Dex, Suzan & Freek, 3JS, OG3NE, Stef Bos en Edsilia Rombley, begeleid door het Metropole Orkest.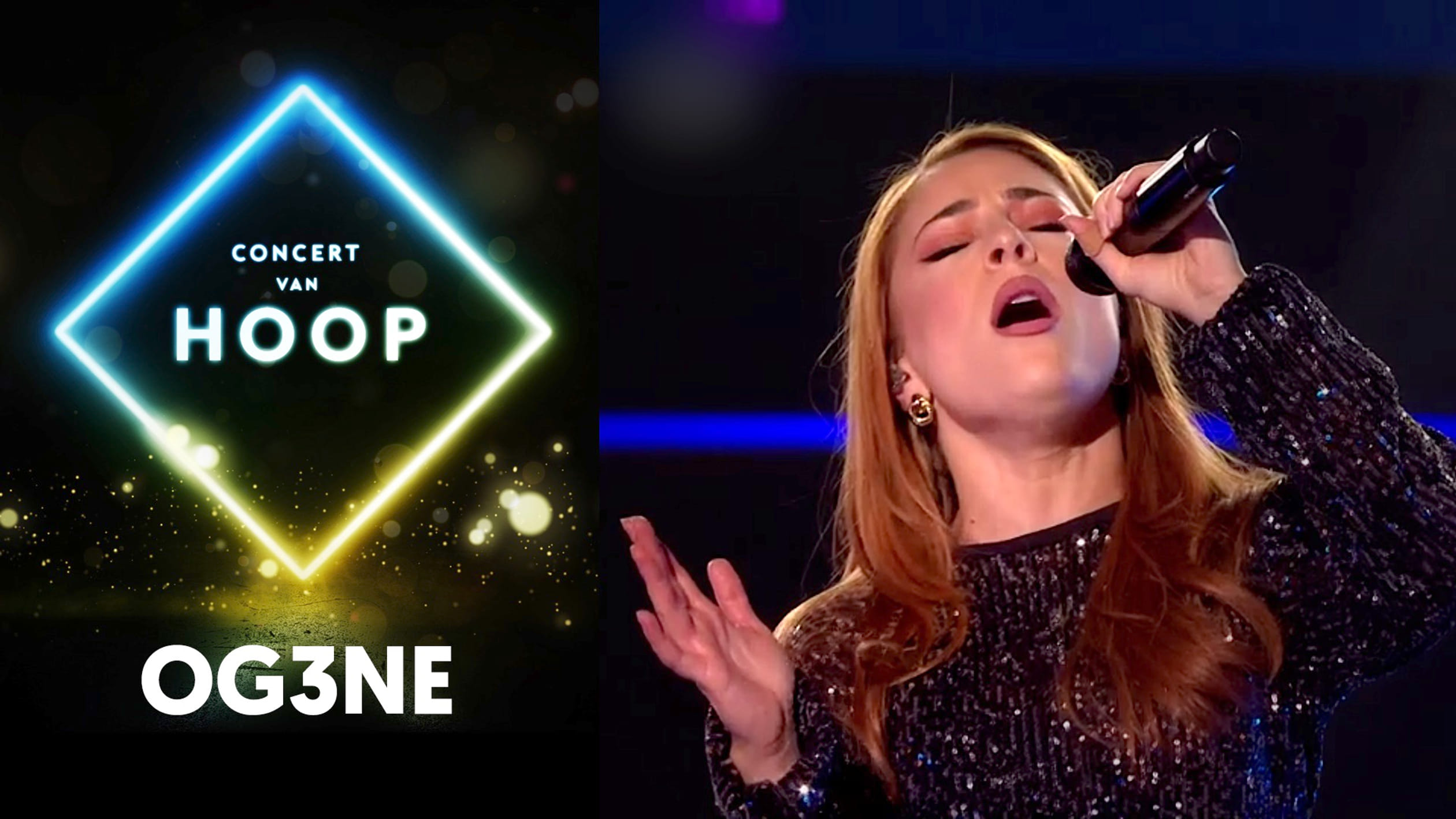 Je kunt meer doen
Ook jij kunt er voor iemand anders zijn. Kijk op de site van het Oranje Fonds of meld je aan om maatje te worden.
Songtekst Lights and shadows
Cry no more, cry no more

Though the hallway catches light
It won't reach the corner where you strongly fight
Here in the shadow
At this place they know the game
Outside the world will turn and feel the same
There in the sunlight

But you are so much more to me
Than the one who carries all the burden
I can only hope once you fly you'll be free

You should never cry no more, feeling all alone and insecure
You have been going through these stages
Now it's time to turn the pages
We're gonna stand in line
And not give up but walk that road
That everybody goes
Through lights and shadows

Every time the candle glows
It lightens up the space but no one knows
Will there be a dark side?
Every battle's victory
Is a double feeling when you cannot be
Here in the spotlight

'Cause you are so much more to me
Than the one who lifts us on your shoulders
I can only hope once you fly you'll be free

You should never cry no more, feeling all alone and insecure
You have been going through these stages
Now it's time to turn the pages
We're gonna stand in line
And not give up but walk that road
That everybody goes
Through lights and shadows

On a scale of one to ten
You got the biggest score, you're heaven sent
No one will doubt that you're an angel
So what went wrong this time?
Hurt nobody, did no crime
What's with the universe, why you?

Cry no more, feeling all alone and insecure
You have been going through these stages
Now it's time to turn the pages
We're gonna stand in line
And not give up but walk that road
That everybody goes
Through lights and shadows